home | get KONG now | testimonials | how KONG works | f.a.q | KONG models | specials | KONG funnies | contact us | shipping info | $Webmasters$




If you have been living under a rock, or just don't follow the world of video games, the new Xbox 360 is coming out the 22nd. It looks SWEET! Webmaster Tid is very excited about getting one. He plans to wait hours in hopes of getting one the first day it comes out. Well Tid has been watching all the Xbox 360 promo media on the net, and noticed something funny. One of the developers was talking about how cool the Xbox is, and low and behold on the computer screens behind him is KONG! Yes Tid could not have been prouder.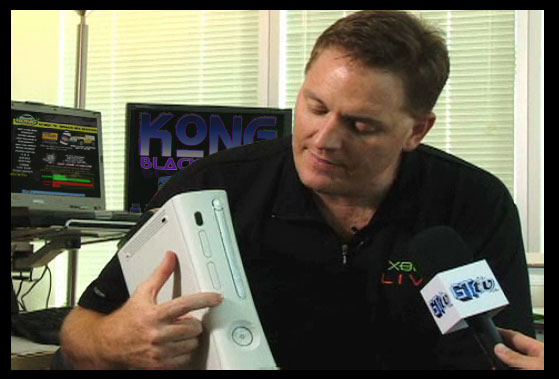 Ok ok...so maybe Tid Doctor'd this photo a little bit.

If you would like the Desktop featured in this funny you can get it below.




1024X768
800X600

Check out the Hot Bods & Hot Rods Section

GET KONG!!!

Back to Funnies Page.

Back to KONG!