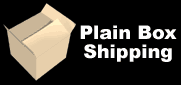 KMS has worked hard to make online ordering quick and easy for our worldwide customer base. If you ever have any questions, simply read the information below!
If you can't find the answer you are looking for just feel free to Contact Us or call us at 561-845-1072 or toll free in the USA at 1-888-844-6822
Our online ordering System is 128 bit-SSL encrypted Verisign Secure! This is the safest secure ordering system in the world offering our customers state-of-the-art encryption technology and absolutely secure credit card ordering services.
---
Shipping - Continental USA

All orders are shipped by either by US Postal Service or UPS. We work hard to make sure your order is shipped within 24 hours of the time you place your order. We ship every weekday. If you order before NOON Eastern Standard Time we will ship your order the same day, unless we are backordered which is very rare.
We will ship your order from one of our three West Palm Beach, FL warehouses.
UPS Ground is our shipping standard for orders in the Continental USA (excluding Hawaii and Alaska). A Minimum shipping and handling charge will be added to all destinations outside of the Continental USA and International Orders. UPS Worldwide Express Shipping is available outside of the Continental USA and for all International Orders. KMS will e-mail you the prices for these services on request. Please let us know what you are ordering and the complete destination address. UPS 2nd Day Air is available in the Contintal USA for $14.99. UPS Next Day Air is available in the USA for $19.99.
We ship to PO Boxes and APO/FPO and other military addresses with no problem by US Mail!
---
International Orders
You can order our products to be shipped almost anywhere in the world!
KMS reserves the right to delay shipment to countries considered high-risk for credit card fraud, (ie: Malaysia, Indonesia, etc.).

Do not even consider placing a fraudulent order through KMS. We WILL call the police in your country and have you prosecuted!
NOTICE! KMS does NOT ship CREDIT CARD ORDERS to Pakistan, Yugoslavia, Romania, Hungary, Egypt, Chile, Singapore, China or Indonesia due to the high percentage of credit card fraud originating from these countries. Customers from these countries can send cash or a money order in US dollars drawn on a US BANK to us along with your address and what products you want. This is the only way we will ship to these countries! We may not be able to ship to all worldwide APO addresses.
Note to our friends in Canada and Australia: There is a chance that your order will be either sent back to us or destroyed. We will still ship product, but be aware that this is a risk to you. If we get the product back, we will give you a refund for the product but not for the shipping and handling. If it is destroyed, we will not be able to offer any type of refund. This is the only fair method for us to ship International Orders.

Additional International Shipping Information.

Guam, Puerto Rico, U.S. Virgin Islands, and U.S. Territories: These orders are shipped U.S. Mail Priority only. Delivery time is usually 5-7 days, after your order is shipped.

Canada: These orders are generally shipped via United States Express or Priority Mail. Delivery time is approximately 2-3 days after your order is shipped.

All Other International Destinations: We ship to all international (outside USA) destinations via the U.S. Postal Service Global Express mail service. Approximate delivery time is 4-7 days after your order is shipped. You may experience additional delays in customs over which we have no control.
The customer will be billed our actual shipping and handling expense for all international orders.

International Back Order Policy

We do not back order out-of-stock items for International destinations. Back orders only apply to orders shipping to Continental USA destinations. We will attempt to notify you via email. If we are unable to contact you, the order will ship without delay minus the out-of-stock item. If you paid by money order, we will mail you a refund. If you paid by a credit card, your card will not be charged for the items out-of-stock.

Customs Duties and Taxes

Duties and taxes are set by your country's customs service and are the sole responsibility of the customer. KMS neither collects these fees, nor quotes their actual costs. The customer is required to pay import fees, duties and taxes, if any, to the appropriate party.

Refund Policy on International Orders

International customs rules and regulations are complex. We do not offer any refunds on orders seized by the customs in your country. If your order is returned to us we will refund the cost of the product minus any shipping and handling fees. Please check with your country's customs service for information on quantity restrictions and prohibited ingredients. We take no responsibility for items not cleared by customs or confiscated by them. It is the sole responsibility of the customer to find out all the information, including any import licenses required before placing an order.
---
Payment Methods

We have many payment methods for your convenience! You can pay by Visa, Mastercard, American Express or Discover for credit card orders. This is by far the most popular and easy payment method. You can also pay by cash, check or money order by mailing payment to: KMS, 8390 Currency Drive, #5, West Palm Beach, FL 33404 (Payable to KMS) KMS will ship your order out the exact same day as we receive your payment! We also ship UPS COD in the USA only for an extra charge of $7.00.
For your convenience, if your check is dishonored or returned for any reason, KMS will electronically debit your account for the amount of the check plus a processing fee of $25 (or legal limit) plus any applicable sales tax. We must charge this because this is the amount KMS is charged for this service when our bank returns a check for any reason. KMS does not profit off of this. We consider each customer a good friend.
---
Backorders

KMS is very rarely backordered on an item. We will notify you by e-mail within 24 hours if this is the case and a backorder is almost always shipped to you in 1-3 business days.
If for any reason your order does not get to you in 2-4 business days please click-here and we will track and find out what happened to your order immediately!
---
Satisfaction Guarantee

Return Policy:
The quality and packaging of all products are fully guaranteed as advertised. KMS' products are manufactured according to the highest-standard GMP's (Good Manufacturing Practices) and all raw materials are precisely tested and assayed. Third-party products are manufactured consistent with their respective highest GMP standards. When you purchase a product from our website or affiliate you are purchasing the highest quality product or dietary supplement possible.

In the event of refund or return, all unopened and unused product along with a written description of the reason for the return and proof of purchase must be recieved by KMS within 30 days of the purchase date. KMS will issue a credit for any other product KMS distributes less S & H and/or any bonus merchandise. In the event that an order is returned 30 days or more after the order date, it can only be exchanged for other products minus an additional 25% re-stocking charge. We believe this is fair for both of us.

Third party product and Kong Redhorn Returns are accepted within 30 days from date of shipping as long as the package is sealed, please email us to obtain a Return Authorization number.

---