home | get KONG now | testimonials | how KONG works | f.a.q | KONG models | specials | KONG funnies | contact us | shipping info | $Webmasters$

Some people think this system looks like the Homeland Security chart.
Personally I don't see it, BUT its is a good way to know how much KONG to take.
Using this system having a RED day is Good. Green is bad.
Enjoy!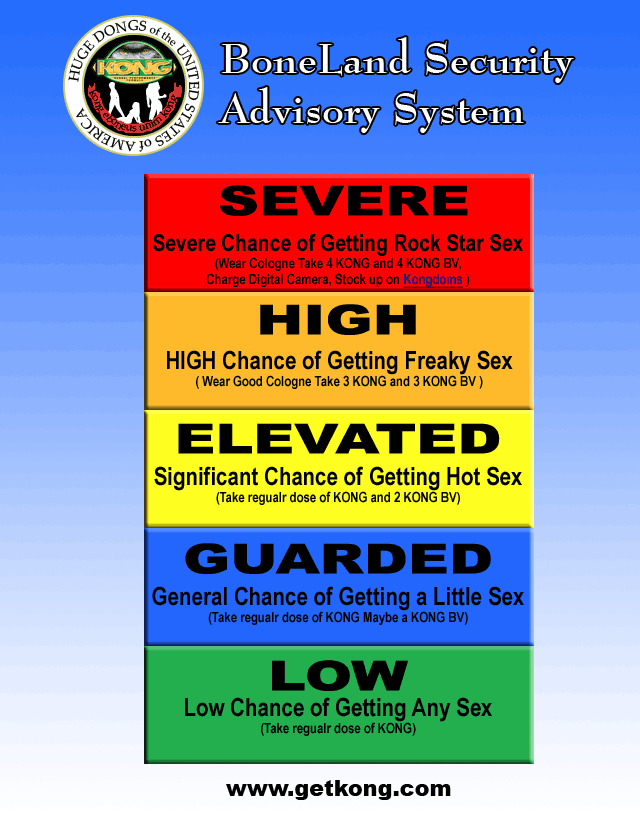 Check out the Hot Bods & Hot Rods Section

GET KONG!!!

Back to Funnies Page.

Back to KONG!
Tell a Friend about the KONG Funnies Click Here!