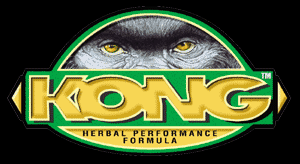 PASSIONFLOWER

Latin names: Passiflora caerulea, Passiflora incarnata (Passifloraceae [passionflower] family)

Other common names: apricot vine, blue passionflower (passiflora caerulea), maypop

GENERAL DESCRIPTION

Passionflower is a climbing vine native to North, Central, and South America. Growing to a length of up to thirty feet (ten meters), passionflower bears three-lobed leaves, purple flowers, and egg-shaped fruit. Passionflower's name comes from an analogy drawn between the appearance of the plant's ornate flowers to elements of the crucifixion of Jesus: three styles for the three nails used to affix him to the cross; five stamens for the five wounds he suffered; and white and purple-blue colors believed to symbolize heaven and purity.

EVIDENCE OF BENEFIT

The use of passionflower to tranquilize and settle edgy nerves has been documented for over 2000 years. This herb relieves muscle tension and helps calm extreme anxiety. It has a depressant effect on the central nervous system and lowers blood pressure. Passionflower is especially good for nervous insomnia. It is also a source of an antioxidant chemical known as chrysin, which helps the body conserve testosterone. It does not cause the body to produce more testosterone, but, by conserving the testosterone already in the body, it can have the effect of increasing testosterone levels.



Diminished sex drive. While passionflower tea helps reduce anxiety that may inhibit sexual thoughts and feelings, chrysin both lowers anxiety and keeps the body from breaking down testosterone. The pure chemical (found in very small doses in the herb, and available in therapeutic doses only from chrysin products) also has up to thirty times the relaxant effect of chlordiazepoxide or diazepam. Chrysin also interacts with an enzyme that acts to transform testosterone molecules into estrogen molecules. This ability makes chrysin especially useful for men who suffer conditions caused by excessive estrogen levels, such as gynecomastia (enlargement of the breast), and for individuals of both sexes with diminished sex drive. At the same time that it keeps testosterone from being transformed into estrogen, however, it blocks some (but not all) of the receptors on cells that cause them to respond to estrogen, blunting the effects of excess estrogen.


(Source: Prescription for Herbal Healing, Copyright 2002, Phyllis A. Balch.)